Sunday was such a beautiful day around here! I did a bit of wandering around the neighborhood and took a few pictures of the redbud trees in full bloom.
I love the pinks and magentas in the blooms, complemented by the bright, spring green of the leaves which are just starting to unfold.
I'm going to work on some inspired soaps today at the studio... stay tuned!
Oh, and today is Marketing Monday at Trendy Treehouse!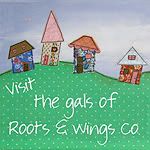 Awesome blog- I'm your newest follower!