I've really been enjoying my amateur attempts at photography lately- it's probably having all the pretty spring flowers as subjects these days...
So I'm going to take a break from soapy posts today and join Lolli at
Better in Bulk
and her Bloggography Challenge!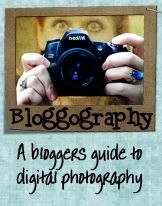 This week is
The Rule of Thirds
... and here's my "entry:"
This pretty verbena is blooming right now with all her friends across the street from my house. (Don't worry, she'll serve as
soapy inspiration
later on...)